Indonesia, situated between the Indian and Pacific oceans, is the world largest island country, with more than seventeen thousand islands. Indonesia consists of hundreds of distinct native ethnic and linguistic groups. Indonesia's national motto, "Bhinneka Tunggal Ika" ("Unity in Diversity") articulates the diversity that shapes the country.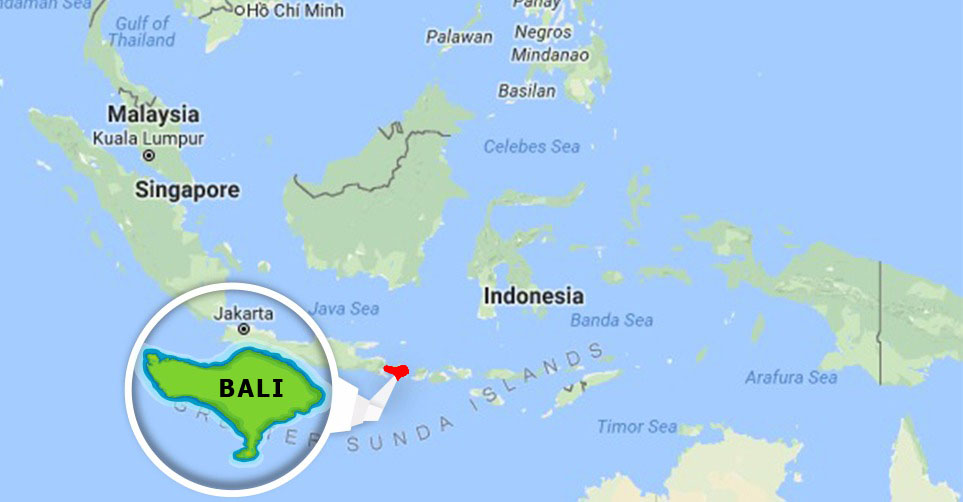 The Province of Bali is one out of 34 Provinces in Indonesia. It lies between the Java and Lombok island, 8° south of the equator, with a tropical climate that gives an average annual temperature of 28° C. The rich volcanic soil and healthy monsoon season make Bali island extremely fertile with a range of crops grown. The Province of Bali is famous for its terraced rice fields and breathtaking views of beaches, among the most spectacular in the world.
The majority of Balinese are Hindus, although cultural influences make them different from the Hindus in India. Religious life in Bali is almost inseparable from its cultural life: temples can be found everywhere with ceremonies literally happening every day. One of the daily rituals is presenting offerings, which play a significant role in Balinese daily life, as they appease the spirits and bring prosperity and good health to the family.
Travelers will be mesmerised by the rich cultural tradition of music and dance, arts and crafts, colorful ceremonies and spectacular panorama that every inch of Bali will offer you a fresh and unforgetable memory. There will be no shortage of options for you to enjoy this enchanting island.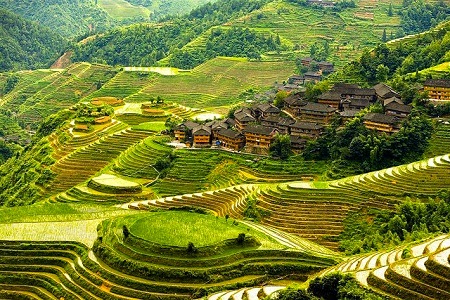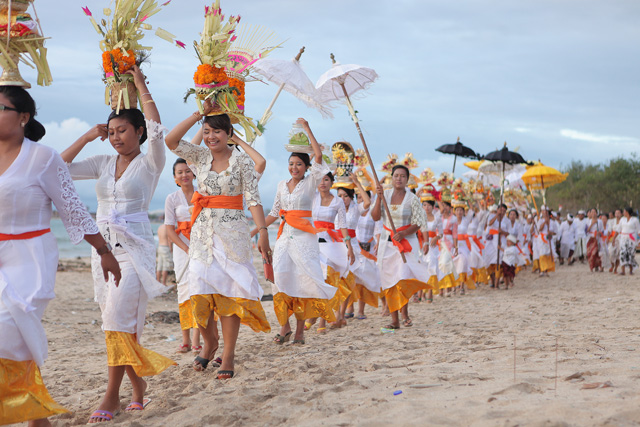 HOW TO REACH BALI

COMING FROM ABROAD BY PLANE
If you come to Bali from outside Indonesia, several airlines offer non-stop flights from and to Denpasar (Bali's capital city). International Ngurah Rai Airport welcomes thousands of visitors each day and the increasing numbers of tourist simply add the numbers of direct flights connections between Bali and other parts of the globe.

COMING FROM INDONESIA BY PLANE
If you are on tour to visit Indonesia and planning to come to Bali, there are direct flights from major cities within the country using domestic flights. The schedules vary and most of them are available daily. Some domestic airlines to choose include: Sriwijaya Air, Wings Air, Garuda and Citi Link or international airlines such as Air Asia cater various routes within the country.
COMING BY BOAT FROM JAVA ISLAND
If you happen to be in a slender island of Java, it is easy to travel to Bali using ferries. The ships depart daily and in frequent times of the day. You will need to travel to East Java and go to Ketapang Port and take PELNI ferries to Gilimanuk port in Bali. Please note that this is the only port that connects the 2 islands. It takes about 30 to 45 minutes to cross the water but during public holidays, the queues can be tiring.
PELNI is the state's shipping company that operates across Indonesia. These ferries are relatively safe transportation but don't imagine a beautiful cruising ship as most of them have poor sanitation and rusty seats. Not to mention, the unreliable schedules due the weather condition and many other factors.
COMING BY BOAT FROM GILI OR LOMBOK ISLAND

Ferries


There are regular ferries that cross Padang Bai (Bali) to Lembar (Lombok) – 24 hours a day. The trip takes around 4 to 5 hours and sometimes more, because loading-unloading takes time. The tickets are available at the port for direct purchase.

Fast Boats


You can depart from Gili Island to Sanur beach (arrival point in Bali) using fast boats. These are privately owned services with straightforward boarding process but cost more expensive than taking the ferries. The boats are equipped with safety features and an ample of facilities including luggage compartment, spacious seating, toilet and more. Be prepared to get a little wet (which most tourists consider it as part of the fun).

WEATHER IN BALI
Bali is located very near to the equator, therefore its warm, tropical climate makes it a huge draw for tourists. Average year-round temperature stands at around 30°C with a humidity level of about 85%. Generally one can say that Bali is pleasant all year through. Even if it rains, Bali is enjoyable. Particularly for some surfers who enjoy big waves some months during rainy season are more suitable. During the dry season which is between the months of April and September, Bali receives the most visitors and temperature is only a tiny bit higher than during the other months.

TRANSPORTATION
The best form of public transport to get around Bali is by a rental car or taxi. Online taxi service such as Uber, Grab, Gojek are available yet a constraint is existed between local taxi and online taxi; which cause restriction operation on the latter option. Bluebird Taxi is knownly for their hospitality and trustworthy taxi service.

CURRENCY
Please find updated exchange rate here

ELECTRICITY
Indonesia uses 220 Volt for its electricity. The electrical outlet has two round holes, similar to those in continental Europe. You may want to bring a converter or buy locally. Many stores sell those converters.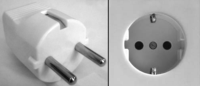 SOCIAL ACTIVITIES
Indonesia has many magnificent islands waiting to be explored, much to offer from natural beauty, historical heritage to cultural diversity. Amongst the thousands of islands that are beautifully arranged from west to east in Indonesia, Bali is peacefully seated in the eastern part of the tropical country. You can have the best time of your life in Bali. Take your time and read up on the social activities information, which will help you to enjoy a fantastic trip on Bali. As many people said, everyday is holiday in Bali. To book your social activities and to get more information, please contact: info@pactobali.com